I still feel like there's a couple little things missing, but for the most part I think it's finished.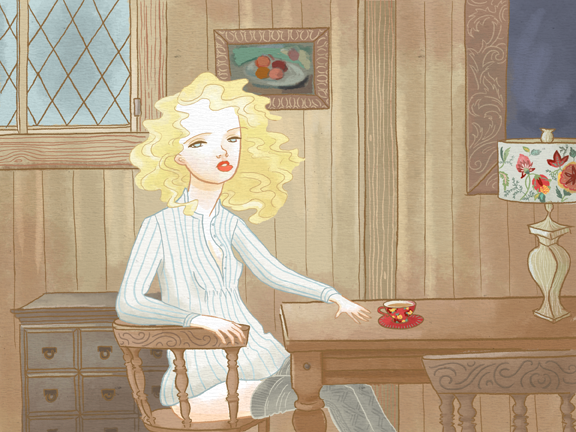 The lamp is
Anthropologie
.
The blouse is
Toast
.
The socks are
Free People
And the fruit painting is Cézanne. :)
Progress:
It's been so long since I've posted! I've been busy at Target, you'll see some of my first designs out in June! Secondly, I've continued to do work for Sincerely Ink, get ready to see some new cards available soon!
This is hopefully the start of a little series I'd like to do. Usually I don't post pieces in progress, but I'm glad I tried it with this one because it certainly is satisfying!
More soon!